Those yang impacted to COVID19, dapat unpaid leave, tak boleh berniaga, dapat half paid and so on.. boleh lah apply for 6months Payment Holidays.. ni bagi yang punya loan/financing di Maybank ya..
.
Check it out the Announcement from Maybank..
Maybank has introduced a financial relief scheme (i.e. moratorium or payment holiday of up to 6 months) for the following facilities in order to assist our customers who are impacted by the ongoing Covid-19 virus outbreak and the Movement Control Order:
.
Maybank Hire Purchase Loan/Financing
Maybank Personal Loan/Financing
Maybank Mortgage Loan/Financing
Maybank ASB Loan/Financing
Maybank Education Loan/Financing
.
This could also include restructuring and rescheduling of financing facilities, if required.
If you are affected by the current situation and wish to apply for relief for any of the Maybank facilities mentioned above, kindly follow the steps below:
.
Step 1: Download the Covid-19 Moratorium Request Form.
Step 2: Print, fill in and sign the request form.
Step 3: Send a scanned copy of your request form via email to mgcc@maybank.com.my*
Here the link.. or boleh refer kat step di gambar..
.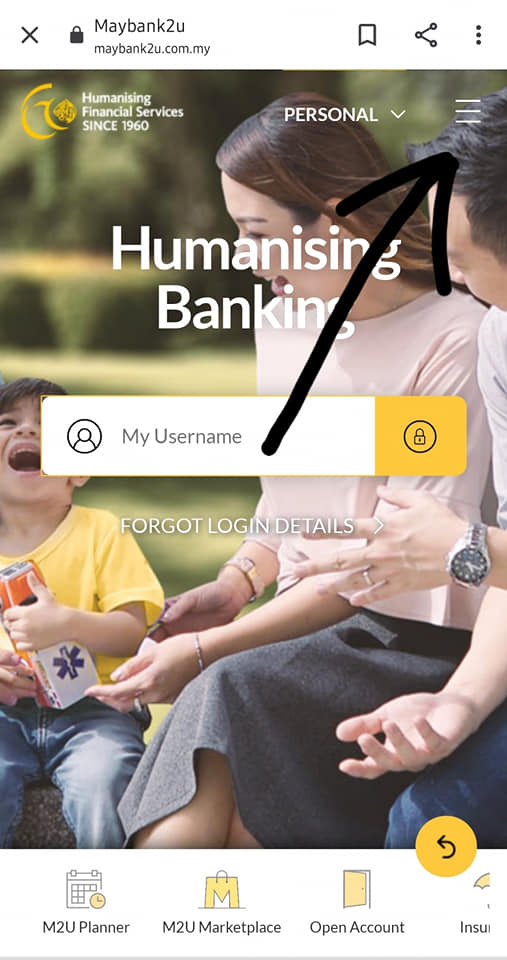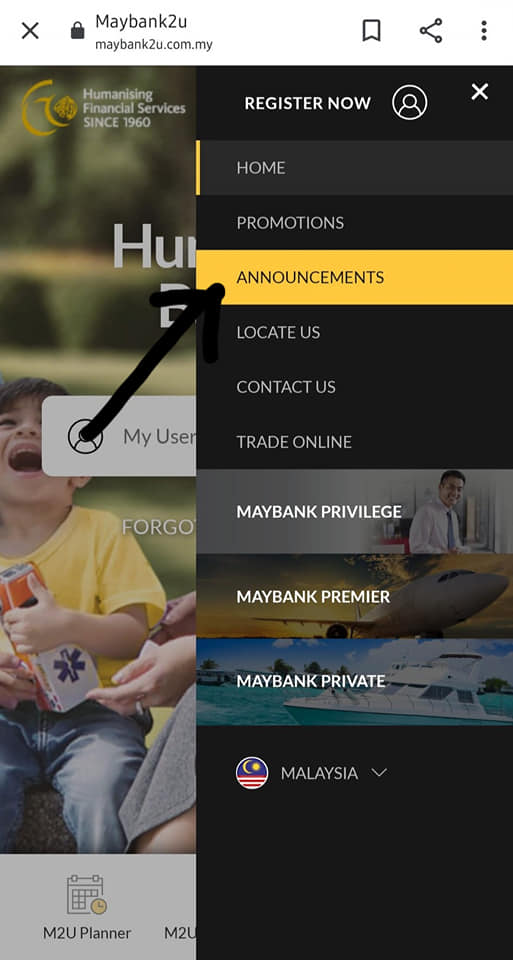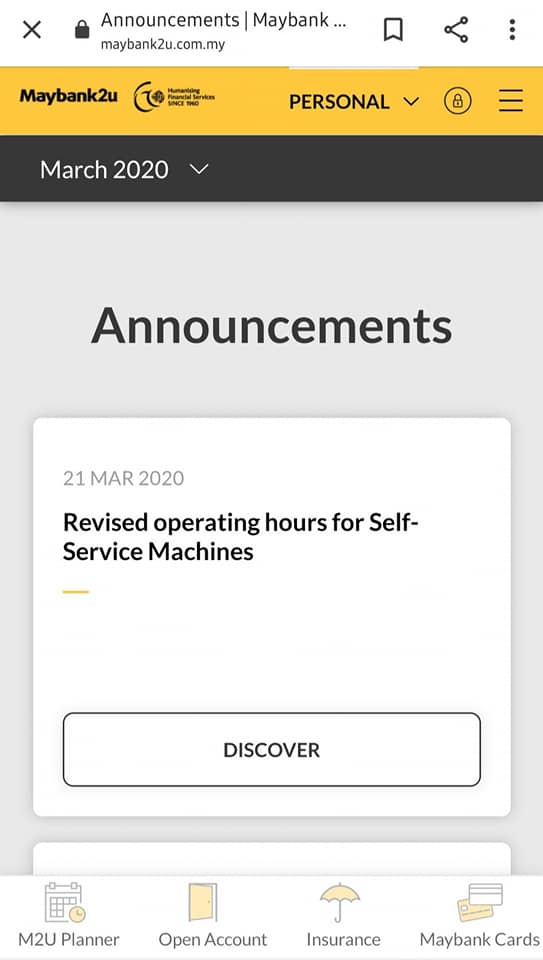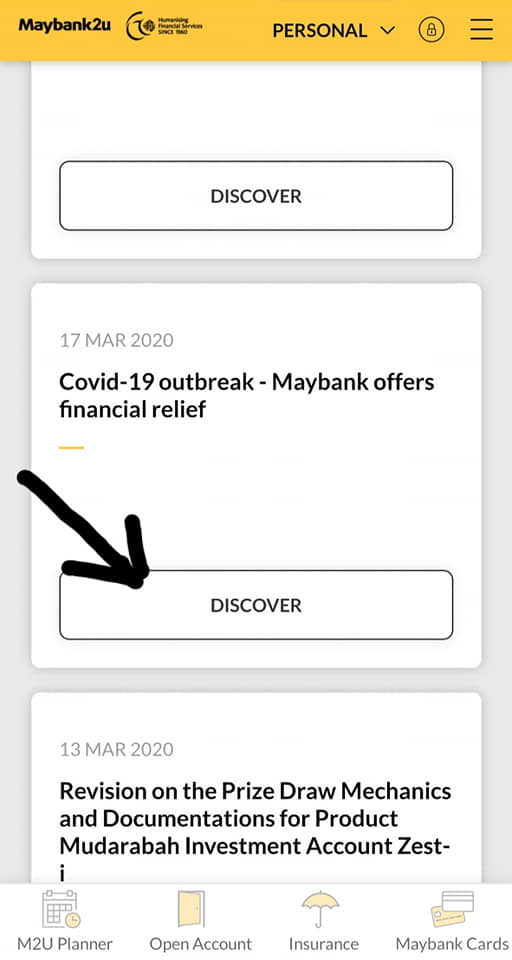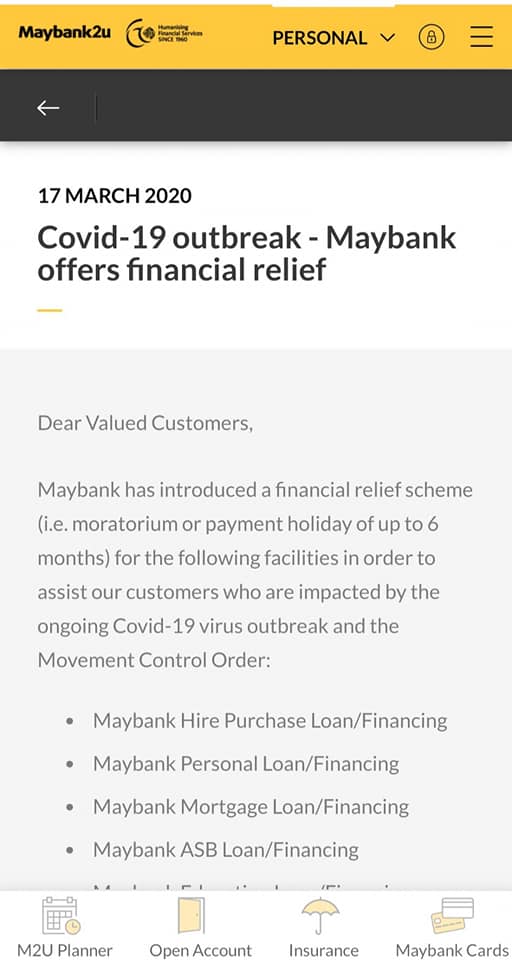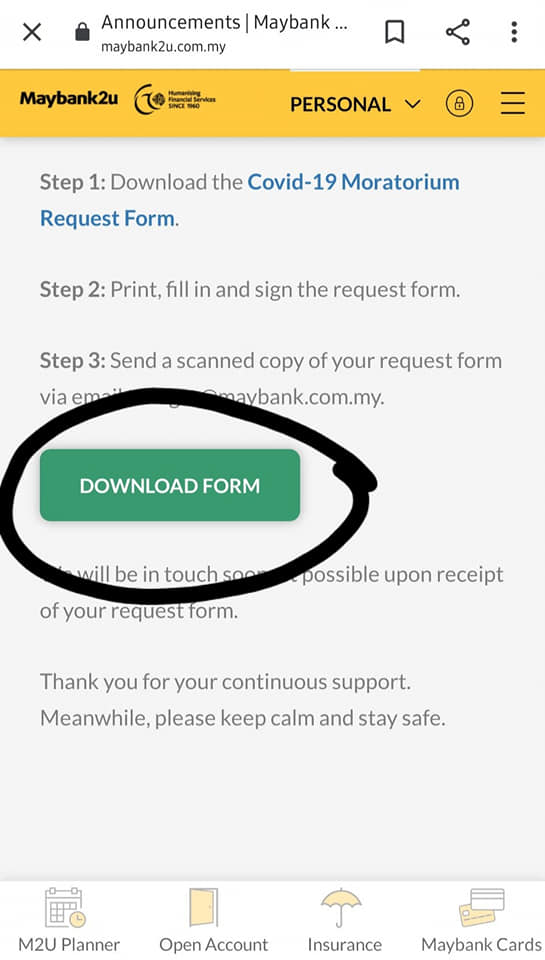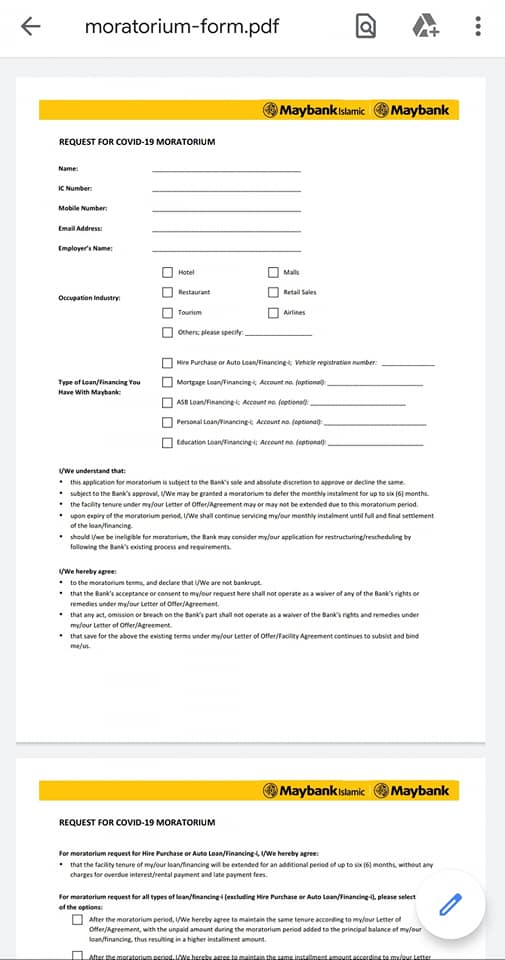 .
Moratorium ni subject to Management Decision juga ya kawan.. yang tak impacted tu tak perlu apply.. karang di masukkan dalam listing R&R kang.. korang jugak yang nangis.. ehhh!!
So kawan2.. pls share with others ya.. panjang2kan.. bankers pun manusia jugak.. boleh di jangkiti COVID jugak weeiiiii..
.
Yang mana joint application tu pastika semua signed ya..
.
Ada 2 option on this Form..
.
1. Maintain Tenor, Increase Instalment
2. Extend Tenor, Maintain Instalment
Choose wisely ok gaiss!!
.
Semoga kita semua terpelihara..
.
.
.
SUMBER ASAL : FB BELLA LEANA
.